Fayette County High School / Fayette Academy
Class of 1982
In Memory
Tony A Tilley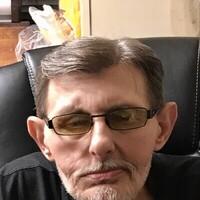 Tony A Tilley
October 16.1963 - February 4, 2022
Tony Tilley, age 58 of Vernon, passed away Friday, February 4, 2022. Services will be Wednesday, February 9, 2022 at 4:00 p.m. at Celebration Worship Center. Visitation will be Tuesday, February 8, 2022 from 6:00 – 8:00 p.m. at Celebration Worship Center. Burial will follow the service at Celebration Worship Center cemetery.
He was preceded in death by his parents, Herman Doyle and Shirley Faye Tilley; grandparents, Morgan Avery and Johnnie Zellia Tilley and Oscar and Zada Long.
Mr. Tilley is survived by his wife, Lynda Estes Tilley; daughters, Carly Miller (Lonnie), Summer Bozeman (Justin) and Cacy Tilley; sister, Lori Tilley; brother, Russell Tilley (Tracie); and grandchildren, Makenzie Woods (Austin), Chandler Hendrix, Caydan Hendrix, Brooklyn Cook and Emmersyn Cook.